Czech garnet jewelry that were created in 1891-1954, is considered as a particular period of Czech jewelry history. Czech garnet has become synonymous with the luxe and a popular Czech brand thanks to the Czech Art jewelry of that period.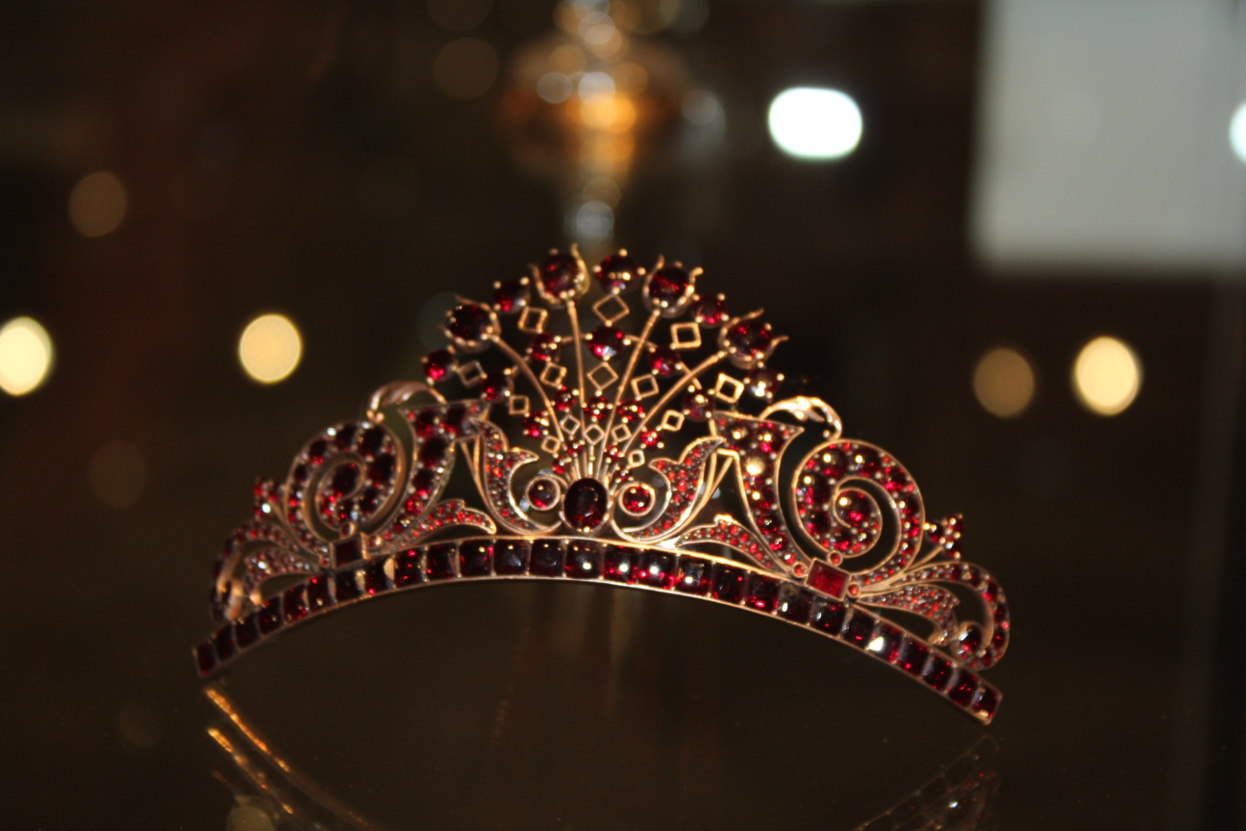 The exhibition of Czech garnet jewelery allowed to see original items. Their style continues to influence modern jewelry in the Czech Republic.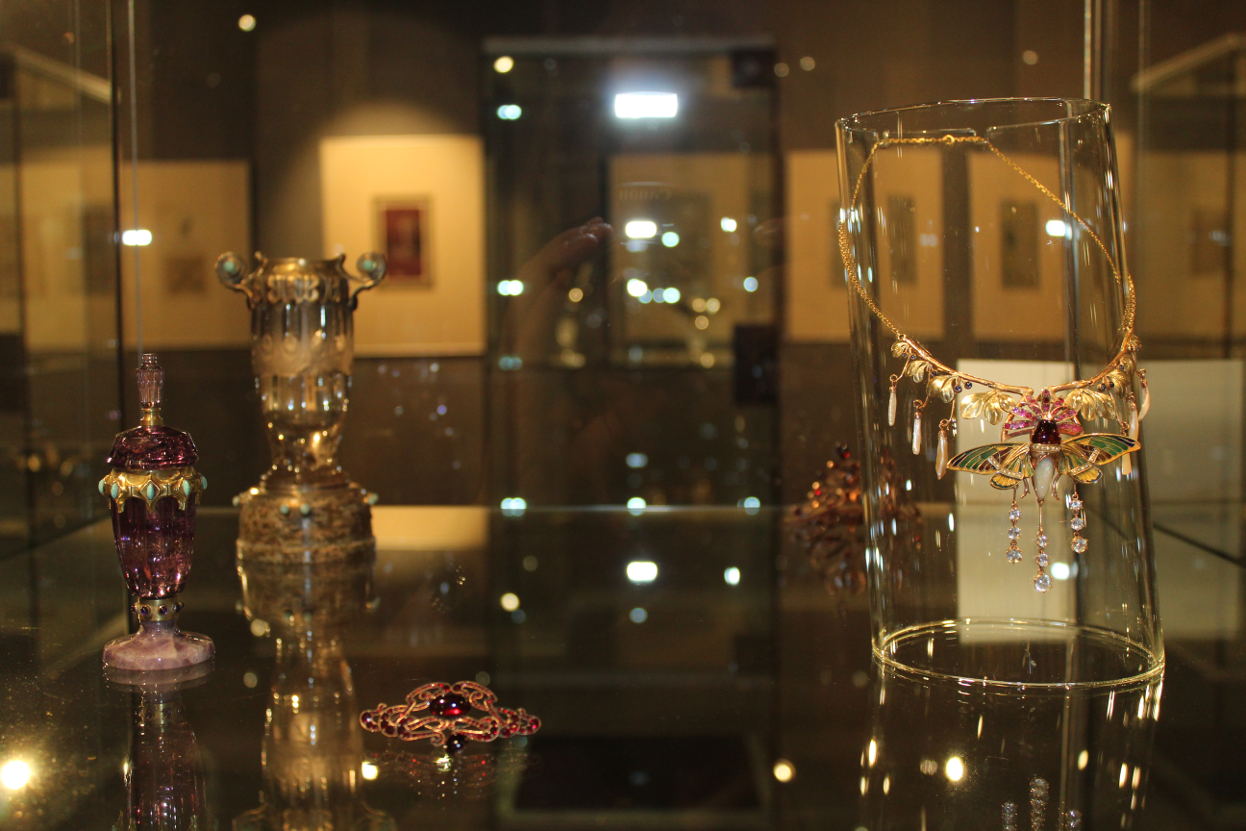 The exhibition of Turnov jewelry school titled Bohemian Paradise Gems was held in the Prague Galerie České spořitelny. The exhibition introduced the Art jewelry from the collection of the Museum of the Bohemian Paradise in Turnov.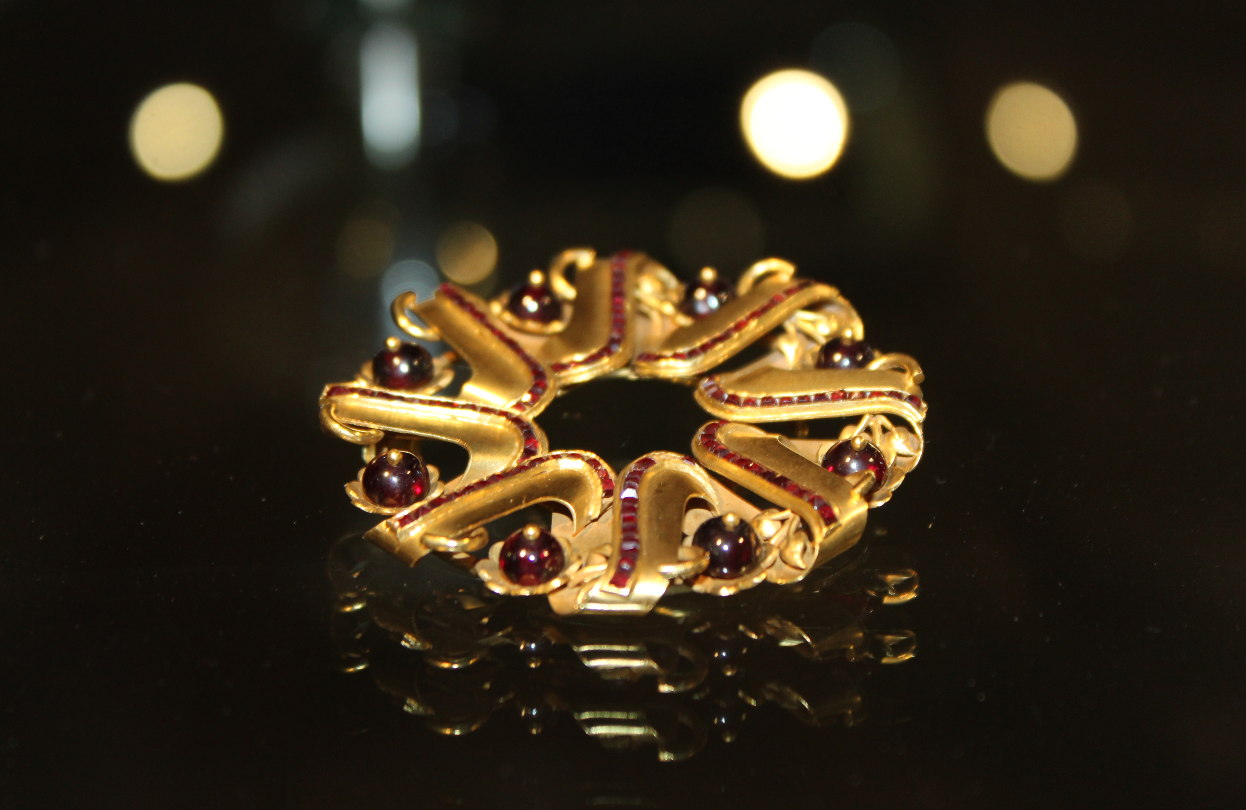 The Turnov city is an ancient center of jewelry (jewelery) in the Czech Republic. Wide granate mining thrived in the Middle Ages in Turnov. Turnov was also known as a center for treatment of natural stone. After grinding and cutting, stones were sent to jewelry workshops throughout Europe.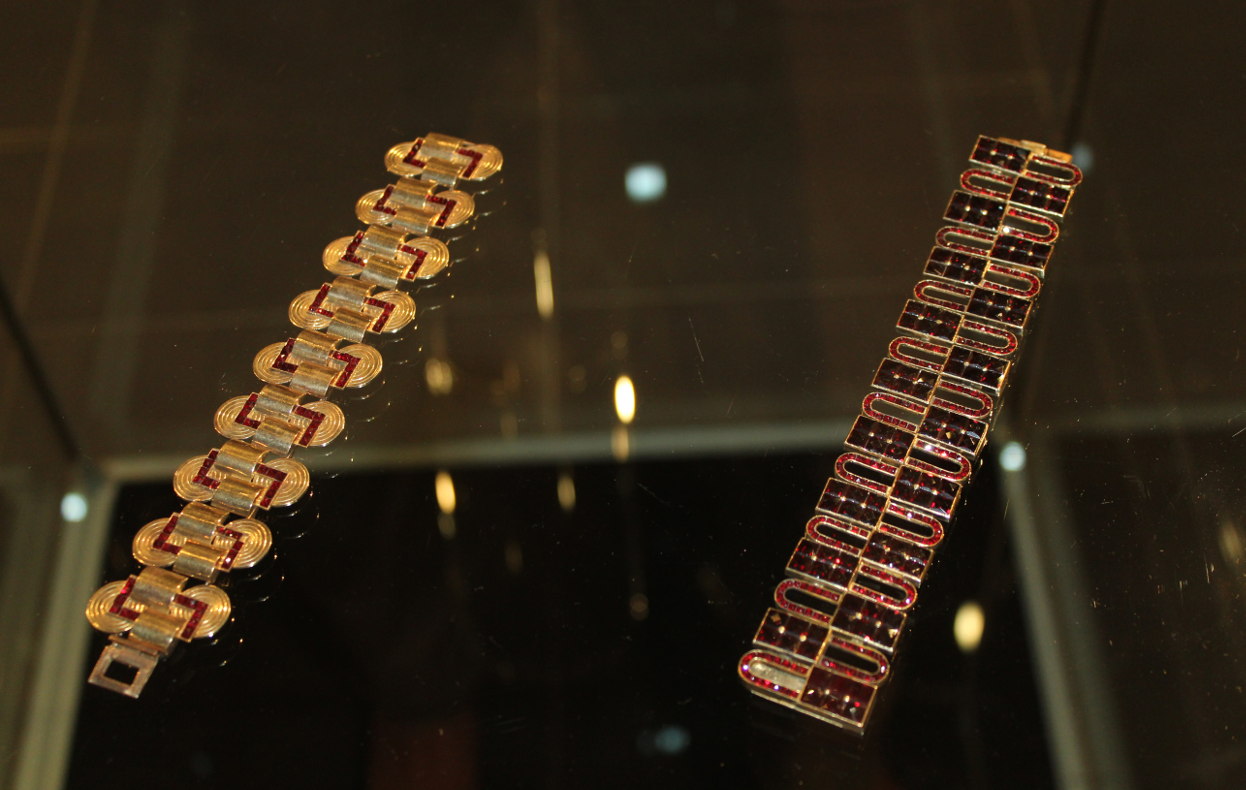 The opening in 1884 of the Turnov School of Applied Arts and Crafts was a key event in the history of Czech garnet. Based on local traditions and materials, the school has made a significant technological and artistic contribution to the region. Products created by teachers and students of this school in 1891 – 1954, were shown at the exhibition in Prague.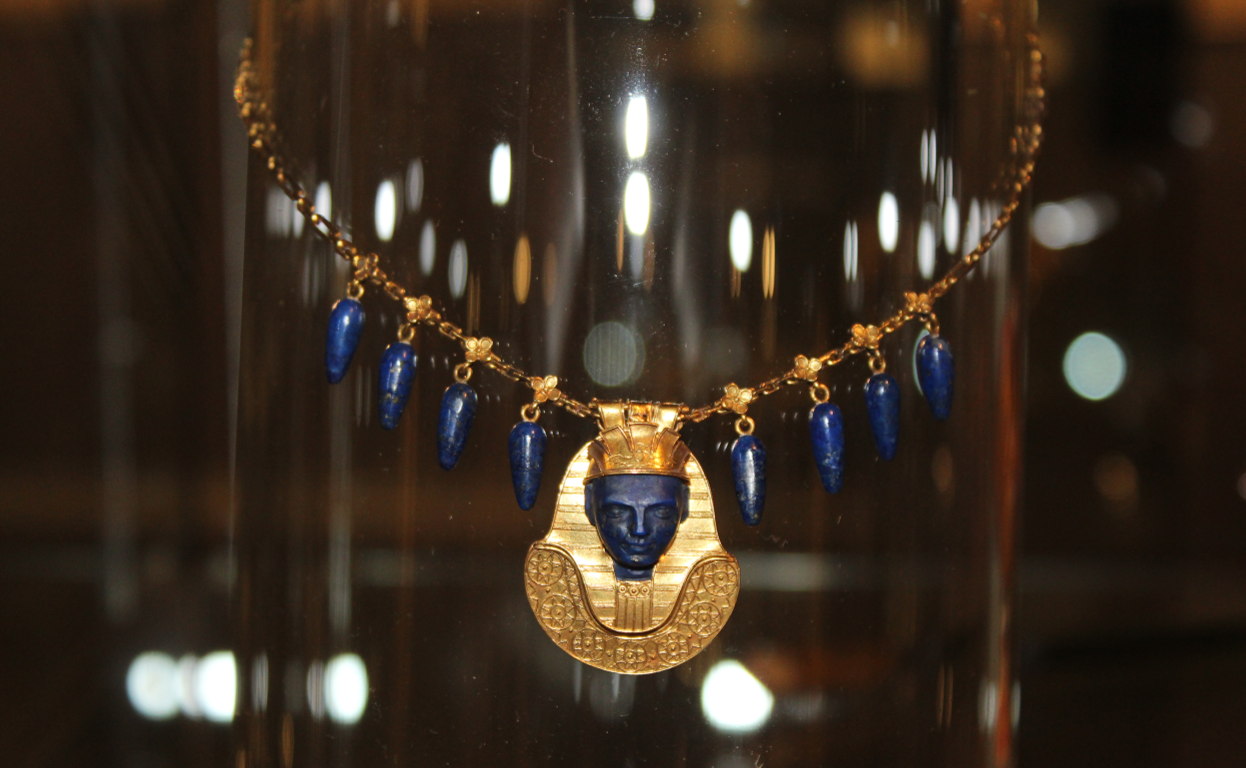 The main motifs that define the style of products became the secession and ancient Egyptian art. For example, a series of jewelry, created in 1901 – 1912 in Turnov, was turned to the art of ancient Egypt. Thus, this happened before the opening of the Tutankhamen tomb in 1922, when the general fascination with ancient Egyptian art began.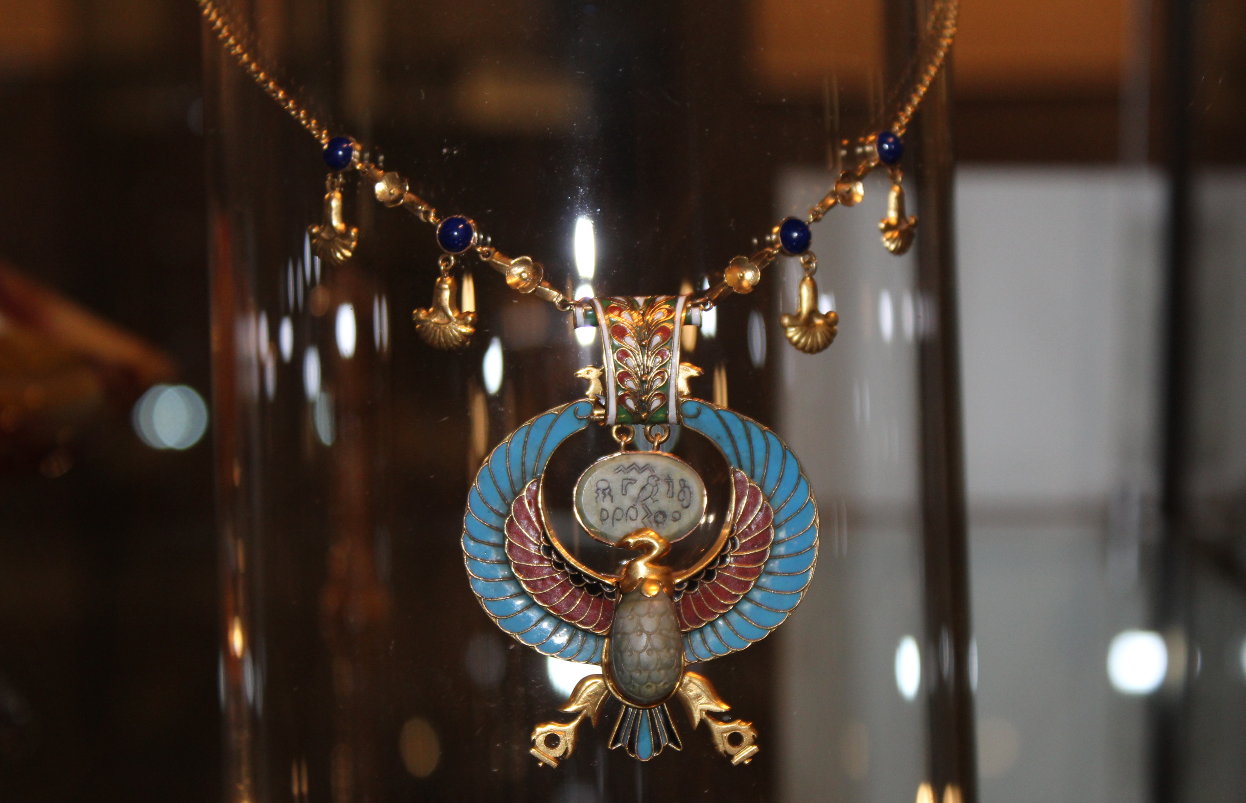 Jewelry and vessels made of valuable materials are distinguished by the complexity of the composition and high craftsmanship. Decorations and products presented at the exhibition are not limited to the use of Czech garnet.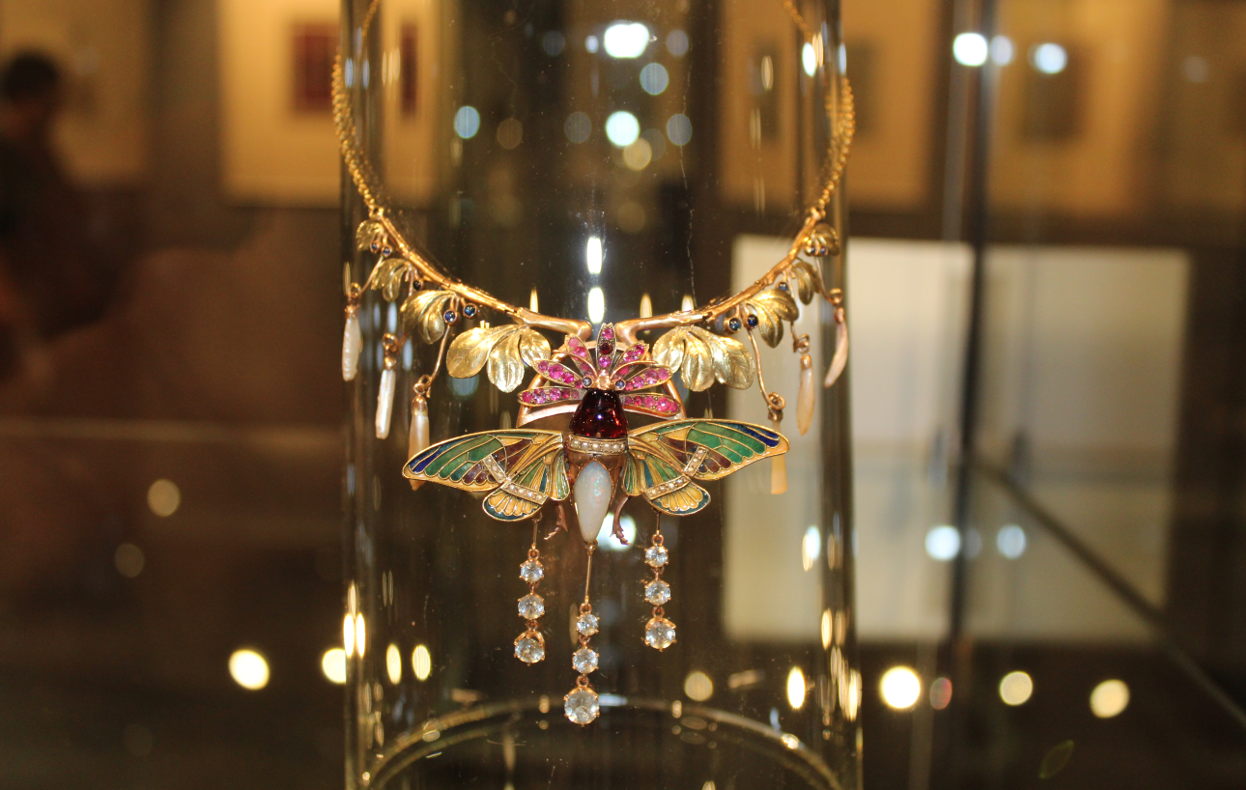 This era in the Czech and world jewelry art characterized by the extensive use of Сameo. At the exhibition in Prague jewelry and tableware are decorated with Сameo. Jewelry with cameo inserts carved in black marble, in crystal, carnelionix, rose quartz were presented.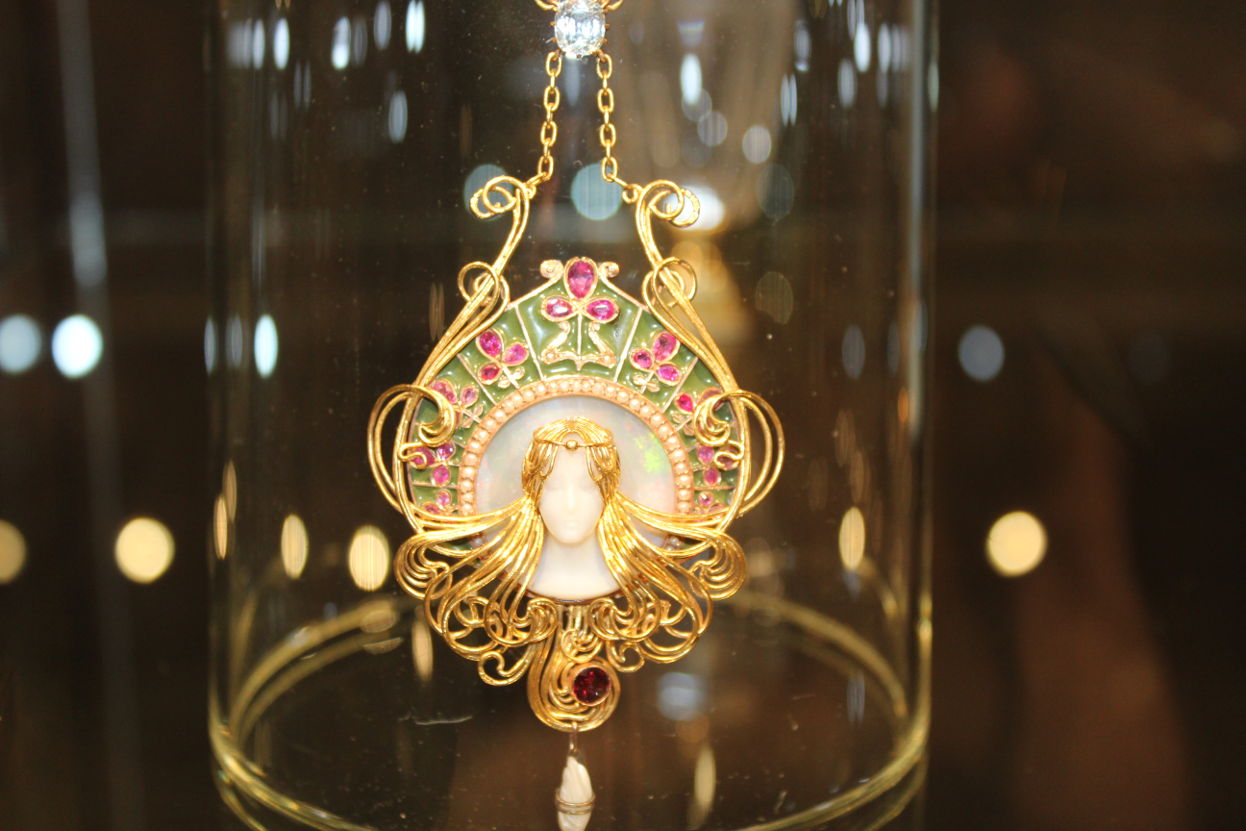 Engraving technique (glyptics) was used in gold and silver products presented at the exhibition. The jewelry art of this period is characterized by the use of jewelry enamel and nacre.
Pearls, rubies, tourmalines, white sapphire, chalcedony, olivine, lapis lazuli, onyx, turquoise, zirconium, opals, chrysoprazes brighten up jewelry in addition to garnet. In some cases, craftsmen used synthetic stones, such as rubies.
Czech garnet from Turnov was repeatedly awarded high international awards. In 1904, products made from Turnov's garnets received a gold medal at the world exhibition in St. Louis. The school received the Grand Prix in Paris in 1925 and 1937.
Text@Anna Sharibzhanova, 2019.
Photo@ https://gocityluxe.com/, 2019
Reprinting of the article in whole and in parts is prohibited. A hyperactive link to this article should include the data of the author of the article, the exact title of the article, the name of the site.