Decorative Ironwork and fashionable accessories? Sound like an unusual combination? Blacksmiths Robert a Ivana Ondráčkovi brought it to life who work for a family business Umělecké kovářství Ondráček design. The firm is located in the Rozpoutí village in South Bohemia near the border with Austria.
Ironwork Men's bow ties and Women's Brooches is hand crafted by blacksmiths Ondráčkovi. The young Czech brand Ondracek BT successfully sells its products in Prague and throughout the Czech Republic. Although the brand history began quite recently, in 2016.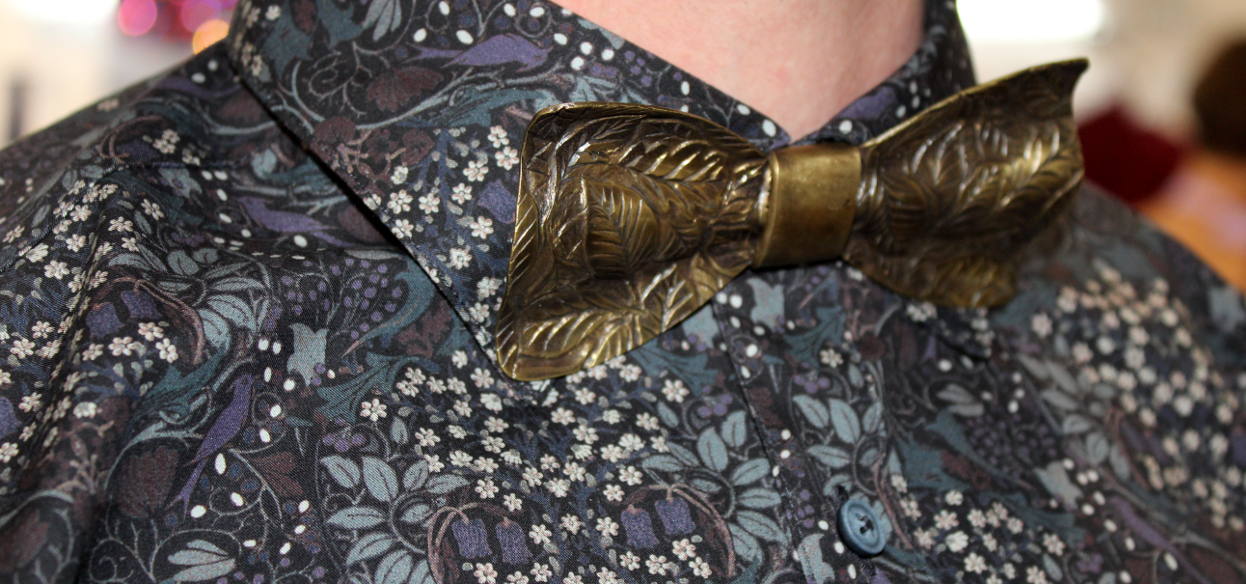 What are Ondracek BT's Ironwork bow ties? These are metal products (brass, steel, copper). Young masters broke the traditional views about these materials which did not allow to create fashionable accessories (light, comfortable wearing and attractive).
How to explain that blacksmiths, masters of Decorative Ironwork is currently entering the fashion industry and jewelry art? After all, Decorative Ironwork is not associated with fashionable accessories, but Ironwork lattices, candlesticks, garden decorations.
It is time a general overproduction of commodities, which has generated fierce competition among manufacturers. Today in Europe and in the Czech Republic, in particular, it is not difficult to buy fashionable and quality products at an affordable price. In the presence of high-quality and affordable goods, competition contributes, on the one hand, to the unprecedented flowering of design. On the other hand, there is a process of blurring the boundaries of the applied arts. In our case, Decorative Ironwork went beyond its own borders and invaded the fashion industry and jewelry art.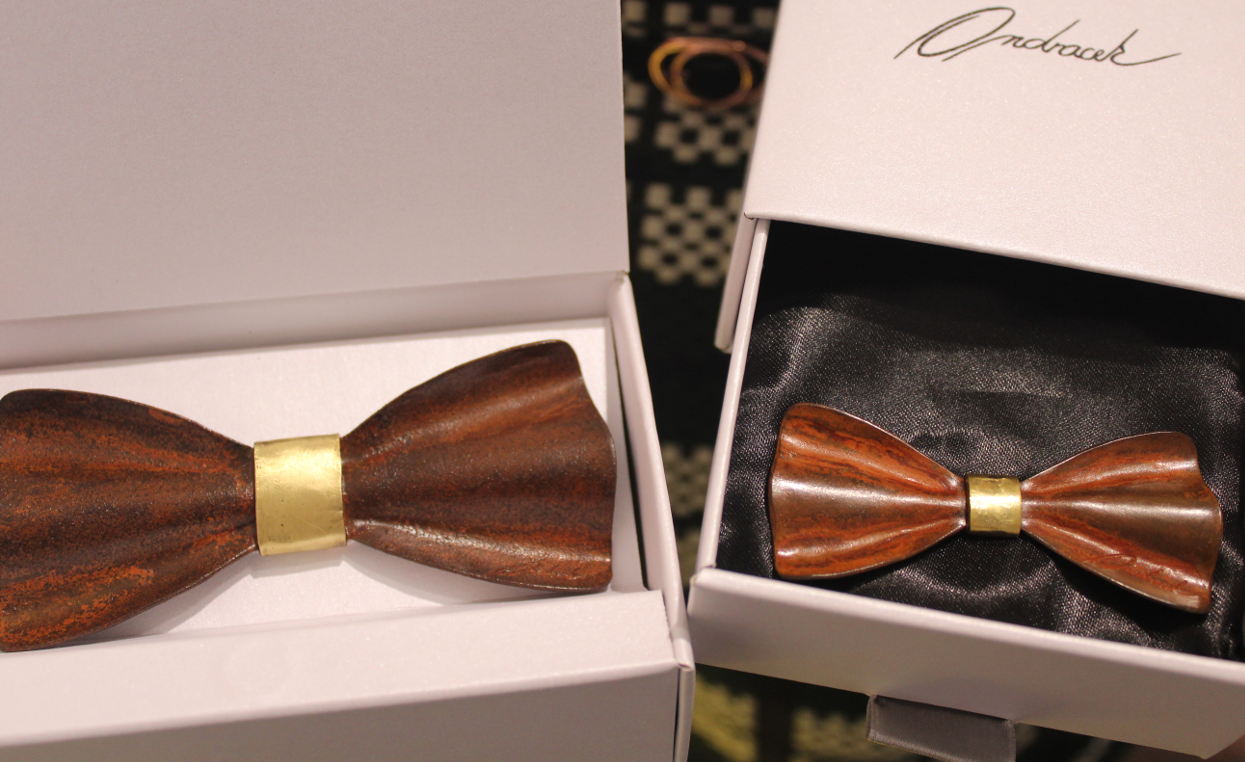 All Ondracek BowTies products are handmade. Each Men's bow ties has a appropriate female brooch. Products have their own name. By the way, it is a very characteristic tendency to give the name to each piece that was created in a single copy. The name reflects its features and history of creation.
For example, a Ironwork brass and steel Men's bow tie is named MR. GINGER, and the female brooch is MRS. GINGER. Their brown-golden-red look is the result of metal oxidation. Therefore, two absolutely identical products never work out. Thanks to a special final finish, the accessories do not stain clothes.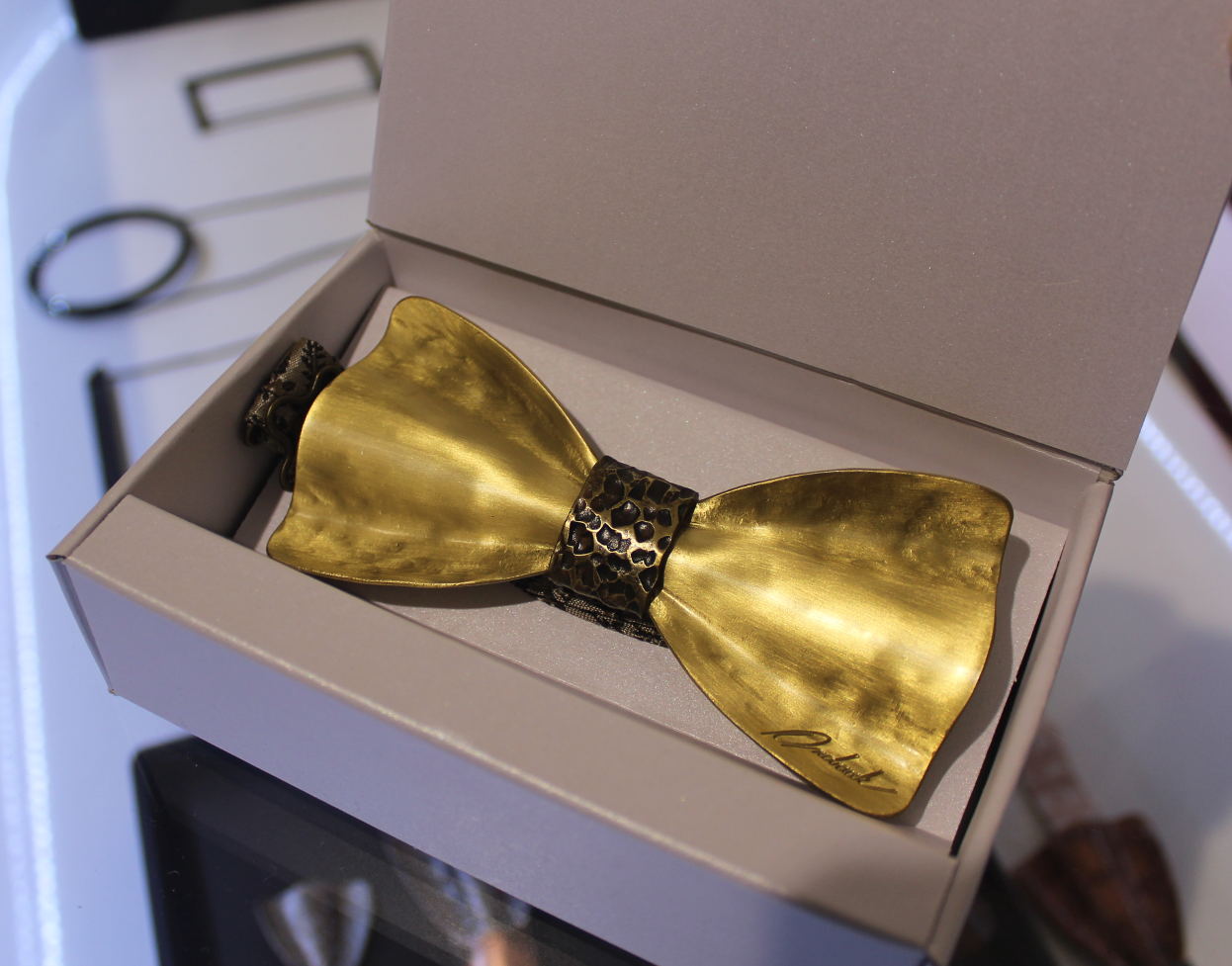 The next bow tie is called MR. SHINY. It is hand crafted from brass. Metal bow tie attracts attention with its radiant beauty look. A striking transition from a sparkling polished surface to a roughly forged central buckle with black patina looks impressive.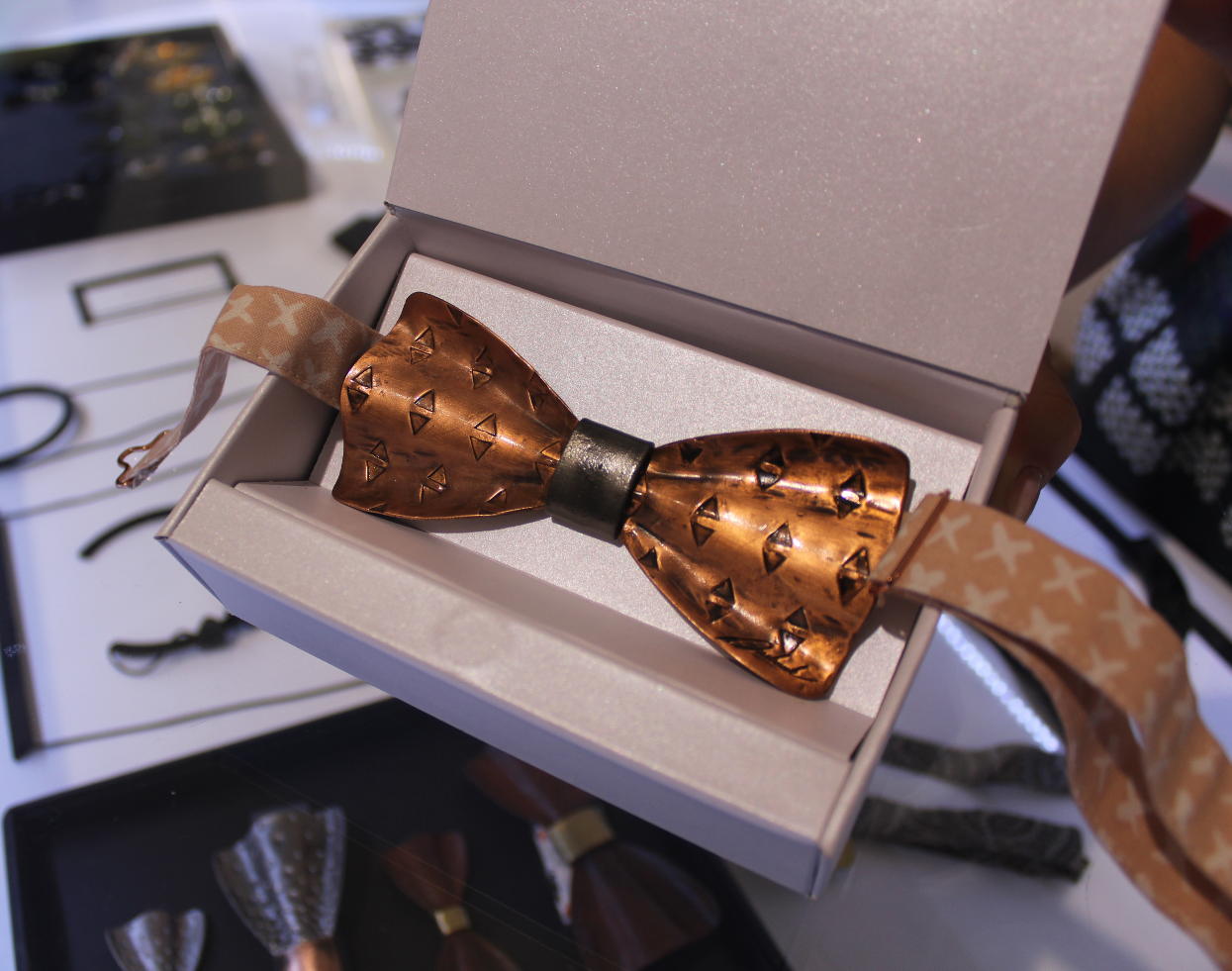 MR. TRIANGLE is hand crafted from copper and steel. Triangles cover the surface of the product. The design's origins lie in the Czech Cubism and Cubist architecture in Prague. There is only one country where Cubism was really applied to architecture – Czech Republic and especially its capital, Prague. The known Cubist building is the Josef Chochol designed several residential houses under Vyšehrad (Rašínovo nábřeží 42/6, 47/8, 71/10). The villa decoration has become an inspiration for this product.
Text@Anna Sharibzhanova, 2019.
Photo@ Go City Luxe, 2019
Reprinting of the article in whole and in parts is prohibited. A hyperactive link to this article should include the data of the author of the article, the exact title of the article, the name of the site.