Alexander McQueen: Memory was an exhibition held in 2019 at the Westfield Chodov (Prague) featuring clothing created by British fashion designer Alexander McQueen. The exhibit featured McQueen's pieces from the Daphne Guinness private collection.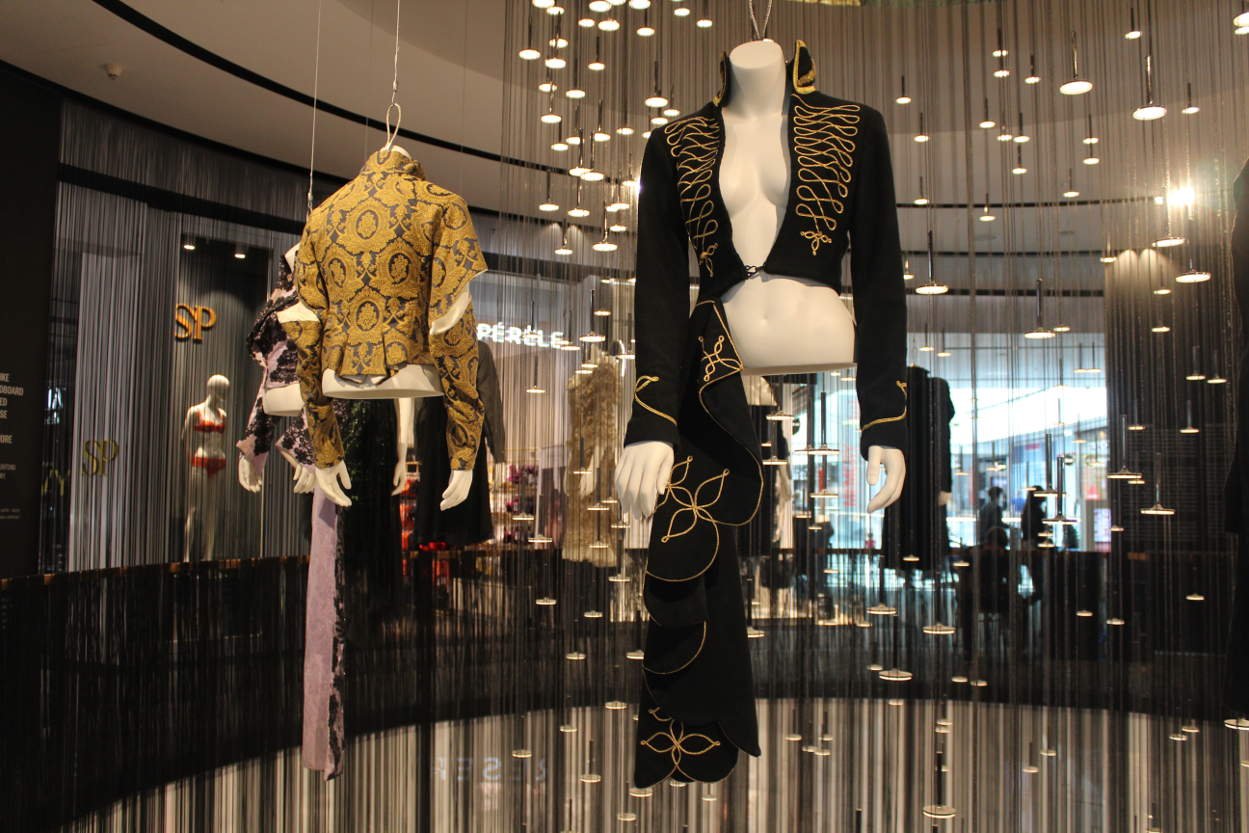 Daphne Guinness belongs to the large Guinness family, one of the richest families in the world. She is strongly associated with the British Bohemianism and celebrities, although her family is closely connected with the aristocracy. Daphne is the daughter of Jonathan Bryan Guinness, 3rd Baron Moyne and the granddaughter of the infamous British aristocrat Diana Freeman-Mitford. James Lees-Milne wrote of her beauty, "She was the nearest thing to Botticelli's Venus that I have ever seen".
Her granddaughter also has the same sophisticated facial features. In clothes from Alexander McQueen Daphne sometimes looks like an aristocrat dressed in a stylized historical costume who has come down from old black and white photos.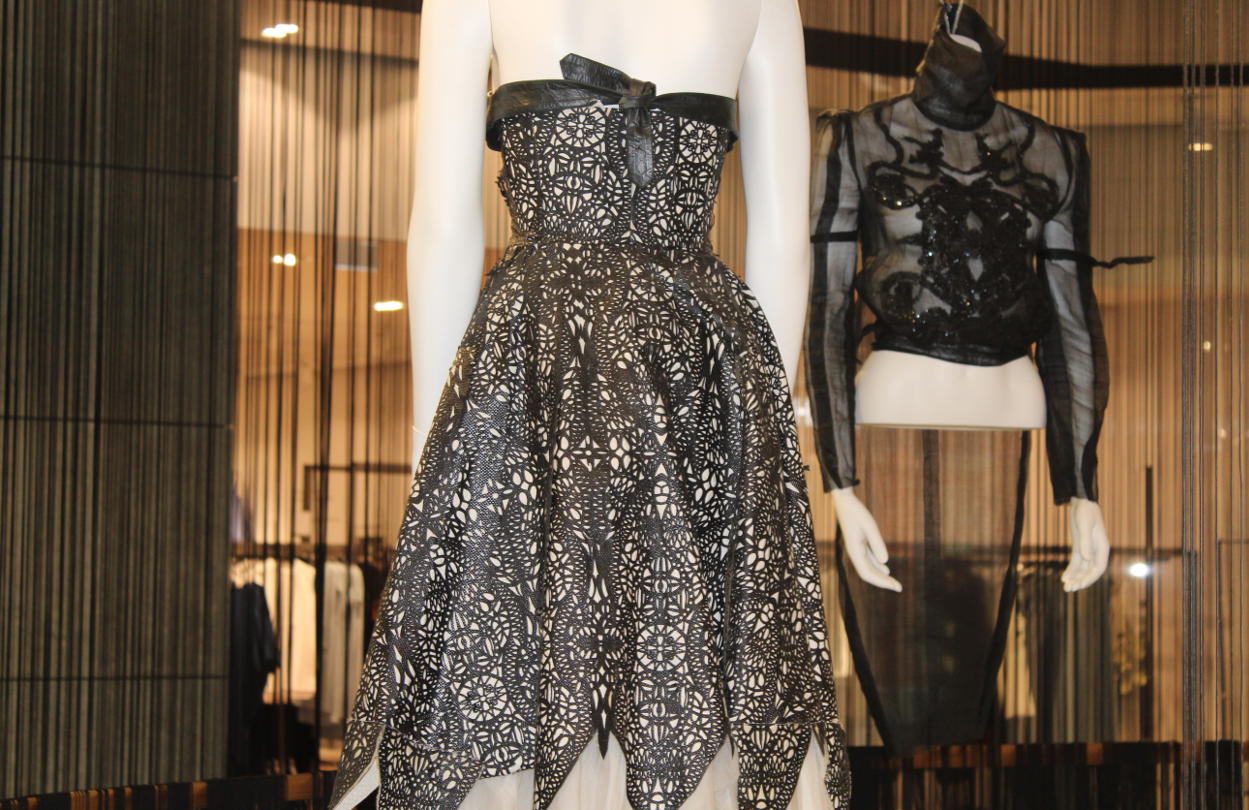 Designer loved by aristocrats, he is the "dark" designer Alexander McQueen. Catherine, the Duchess of Cambridge very often appears in clothes from this brand. What things make this brand so attractive?
Alexander McQueen committed suicide in 2010. His work immediately became the subject of two sensational exhibitions. The exhibition Alexander McQueen: Savage Beauty was held in New York at the Metropolitan Museum of Art. The exhibit was extremely popular in New York City. It is most popular fashion exhibit ever. From March 14, 2015 to August 2, 2015, the exhibition was housed in the Victoria and Albert Museum. The exhibition was extremely popular there as well.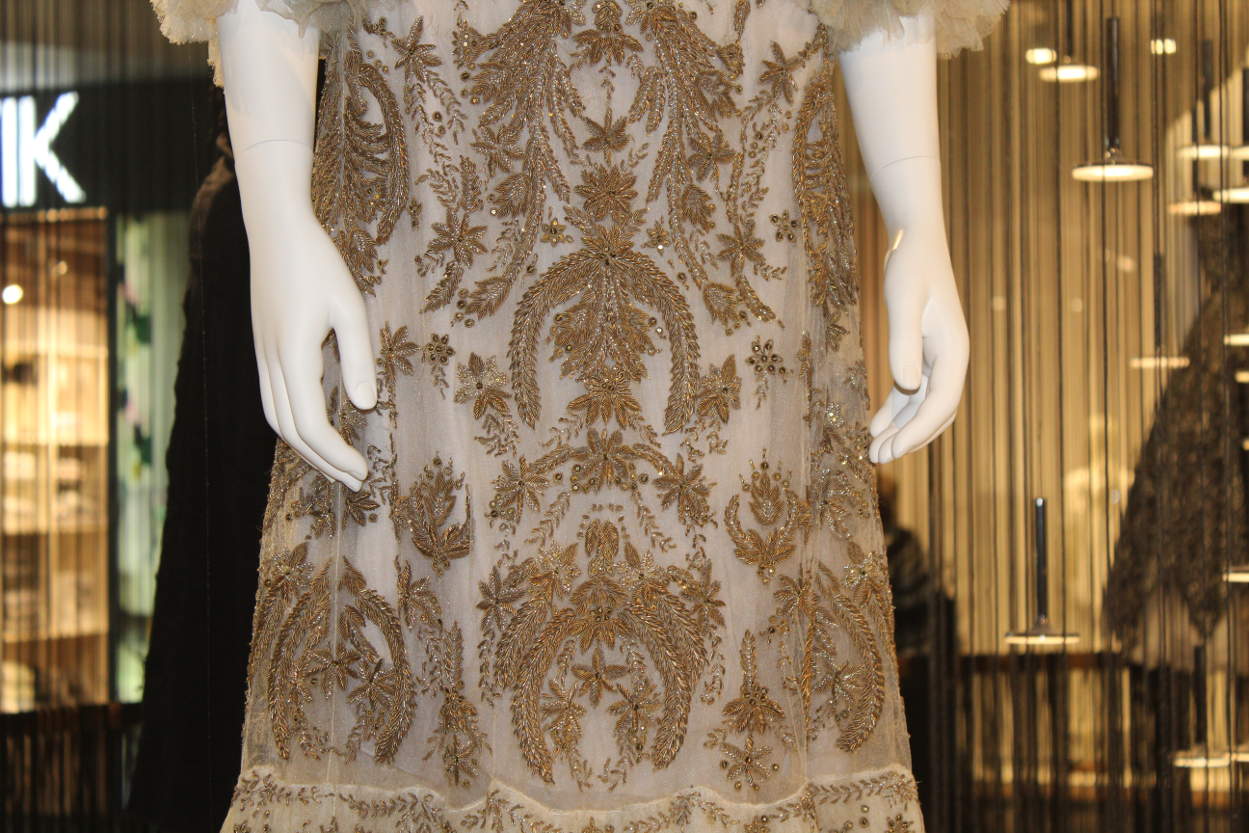 Аt the Prague exhibition Alexander McQueen: Memory there were several clothing that were at the Savage Beauty exhibition. Therefore the exhibition held in Prague is only a weak echo of the previous exhibitions. And yet, the exhibition once again aroused interest to this designer, his unique and very recognizable style, which combined Gothic, Victorian art and Romanticism.
Alexander McQueen was not a man to leave anyone indifferent. Нe was unusually bold and provocative, he was able to connect the incompatible, that is, he was able to create fashionable clothes as a artwork.
Photo©gocityluxe.com, 2019
Reprinting of the article in whole and in parts is prohibited. A hyperactive link to this article should include the data of the author of the article, the exact title of the article, the name of the site.