Czech and Slovak brands of clothing, jewelry, accessories, shoes from the new store F.designers: Store & Atelier in the Prague's center. Shopping in Prague, original gifts and advantageous purchases. Fashion Store Interior Design from Prague.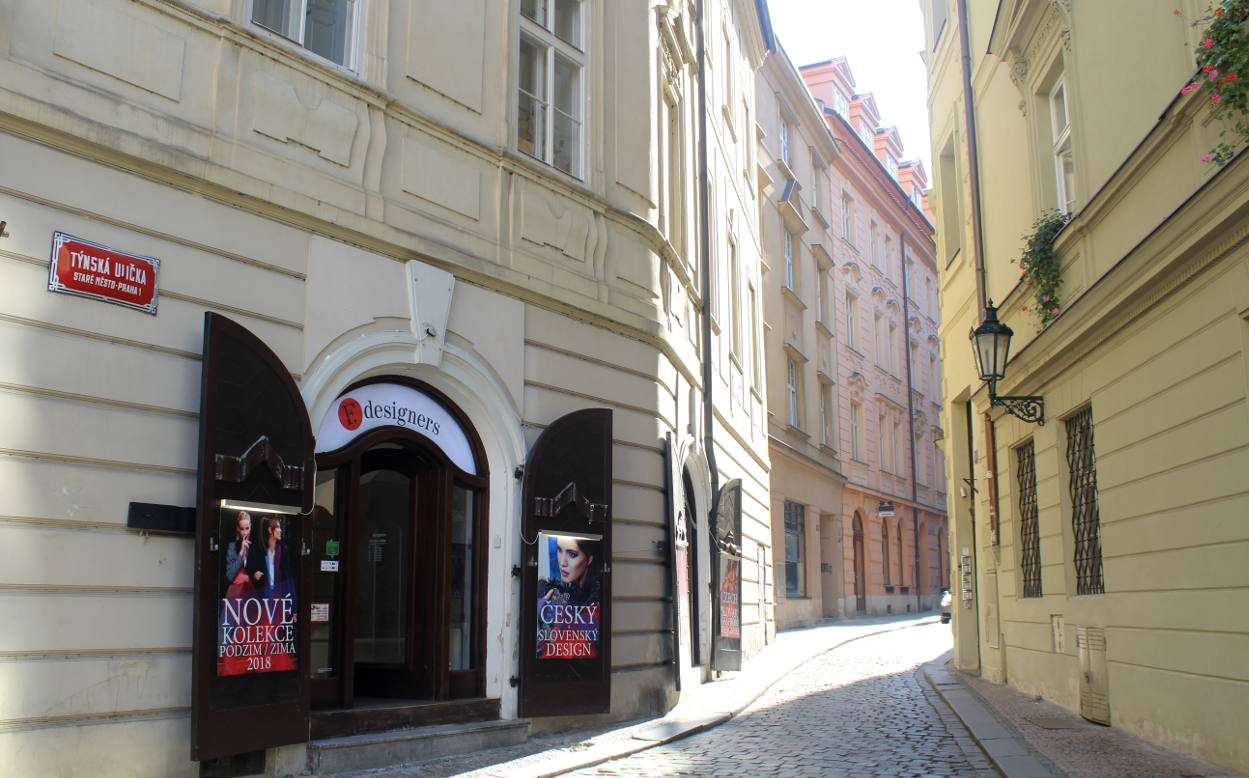 5 advantages F.designers: Store & Atelie that distinguish it from other Prague's shops
Designer clothes, accessories, jewelry and shoes in F. Designers are created only by Czech and Slovak brands. Design products created in Europe in accordance with the principles of ethical and sustainable fashion.
Exclusivity F.designers: Store & Atelier: One piece only.
New fashionable boutique-studio accepts orders from individual customers for tailoring. Since F.designers: Store & Atelier works directly with designers, the customer gets the opportunity to buy designer clothes in the singular.
Any interested client will be able to choose for himself something unique and high-quality.
F.designers: Store & Atelier: all the benefits of a successful shopping in Prague. The shop is located in the historic center of the city in the Old Town. No need to go to crowded shopping centers.
Czech and Slovak brands at F.designers: Store & Atelier
Jenny Jeshko, Pavel Berky, Roman Humlíček, TAM ARA, Rebeka Monhartová, Jana Jurčenko, Zuzana Haková, AIDA Style, Tereza Ujevičová, Thereska, Tamara Kostovská, Ondracek BT, Klára Bílá, Hermina Khalaf, KIDE, OVÁ, Chalany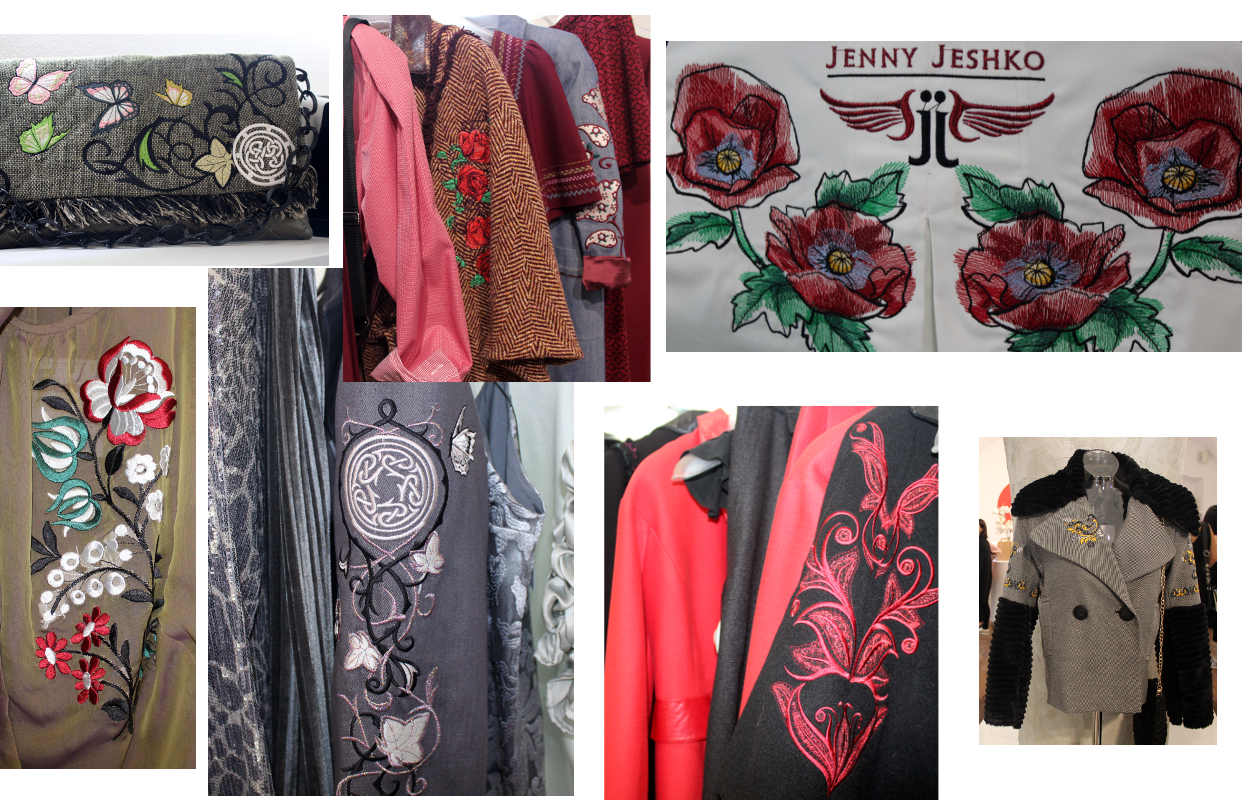 Designer clothing and accessories from the brand Jenny Jeshko. The quintessence of the philosophy of this brand lies in three words "Baroque. Punk. Elegance. " Bright, rich colors, leather inserts, rich embroidery create a characteristic style of clothing from Jenny Jeshko. Clothes from the brand Pavel Berky – extra-fashionable, eccentric, paradoxical, creative. These are clothes for the intellectual public, open to fashion and everything new.
Czech brand Roman Humlíček for the first time presents ready-made denim clothing to F.designers: Store & Atelier. For the first time, the general public had an excellent opportunity to purchase jeans from Roman Humlíček and would appreciate the advantages of high quality, comfort, style, and elegant chic of this Czech brand.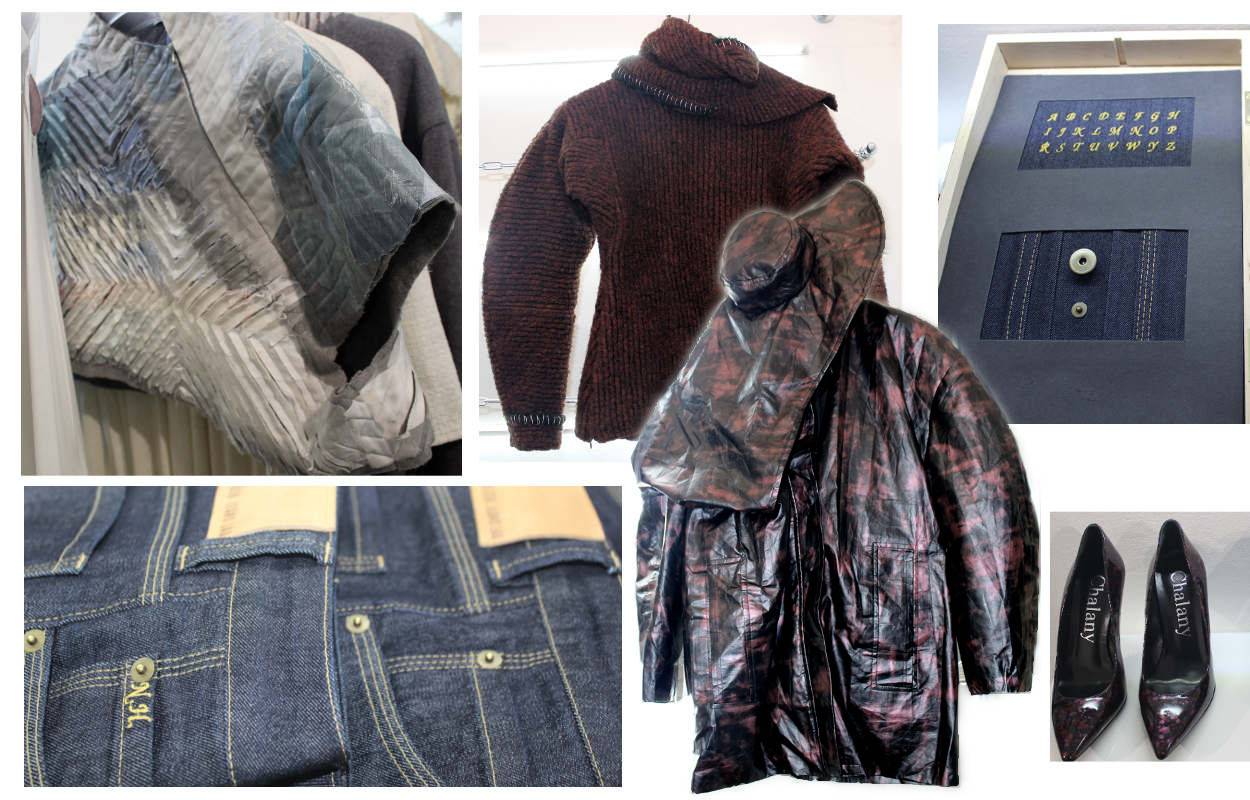 Products from the duet Robert a Ivana Ondráčkovi – Czech brand Ondracek BT – is a synthesis of handicraft and art, a unique example of the interaction of blacksmith craftsmanship and fashion. This is a real authentic Czech brand that offers elegant felegant wrought iron fashion accessories -metallic bow ties for men and paired to them twin Butterfly brooches for women.
F.designers: Store & Atelier: the range, atmosphere and Fashion Store Interior Design
Shop F.designers: Store & Atelier is located in one of those houses that were built around Tyn in the 14th century. Fashionable and stylish clothes in such interiors receive a special context, which is specially created for fashion shows. The interior designer used a historical base, ennobled or modernized the old heavy interior with powerful walls and gothic arches using pleasant lighting, light colors, minimalist furniture.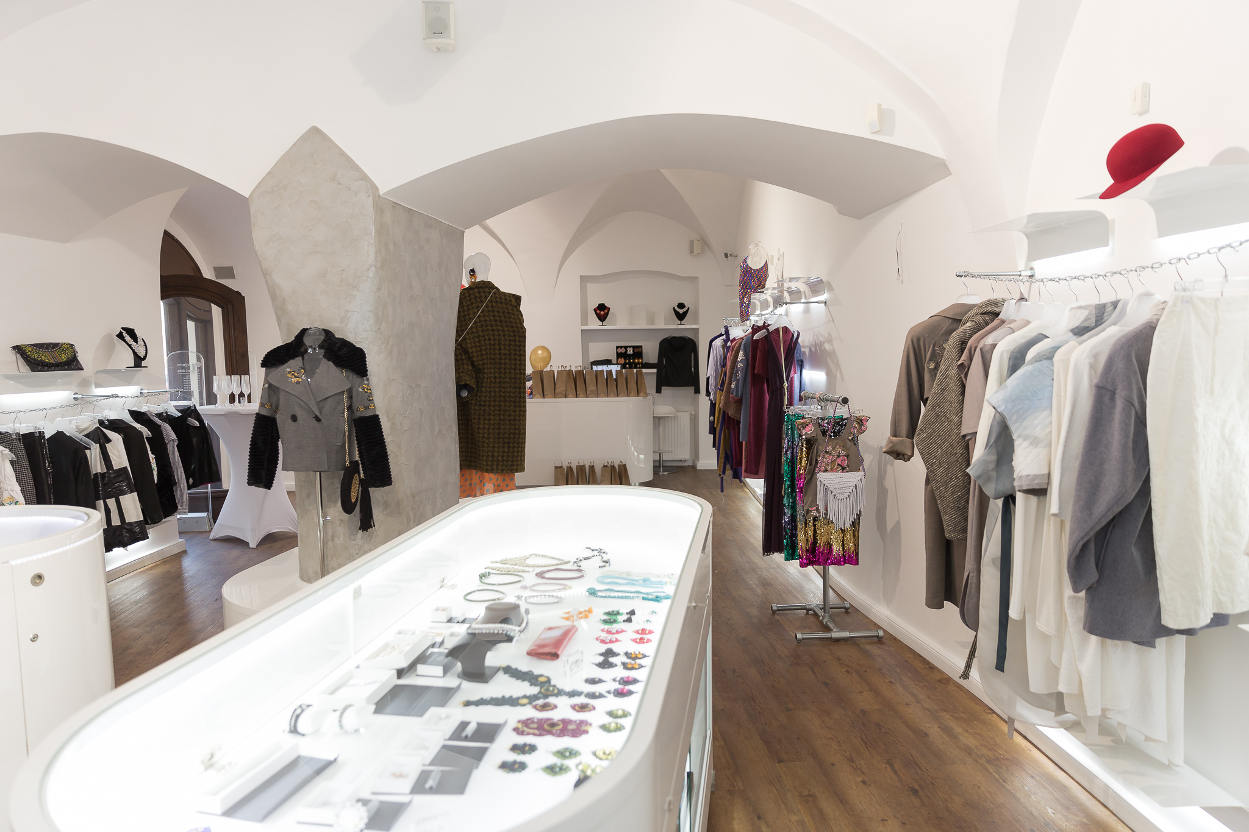 Shopping in a stylish historical interior is the same as buying clothes from the catwalk right away, this is one of the pleasant moments of shopping in Prague. It is more than a purchase, it is always a pleasant memory that you don't want to part with and to which you return with joy. Such a feeling of combining history and modernity has a positive effect on the visitor what makes him go shopping.
The store leaves a pleasant impression of how the assortment is selected and put up for review. In general, there remains the impression of style, comfort, calm and leisure.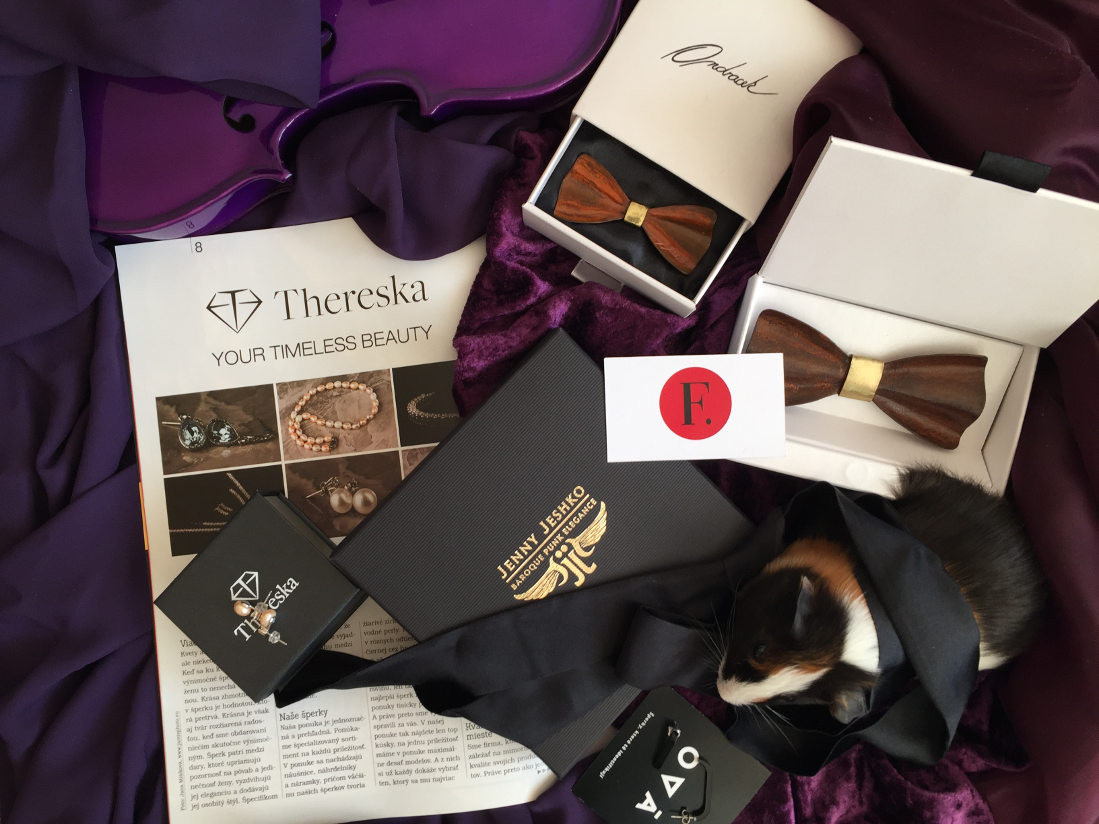 5 gift ideas from the fashionable boutique F.designers: Store & Atelier
Pearl earrings with zirconium from Thereska jewelry brand. These jewelries are the perfect combination of zirconia and natural pearls which guarantees simple elegance, but also original sophistication to these earrings.
Plexi-glass geometric earrings from OVÁ – designer Markéta Pospíšilová. OVÁ is a new Czech brand of minimalist jewelry, for which pure forms are a way of dialogue between your own personality, your environment and jewelery.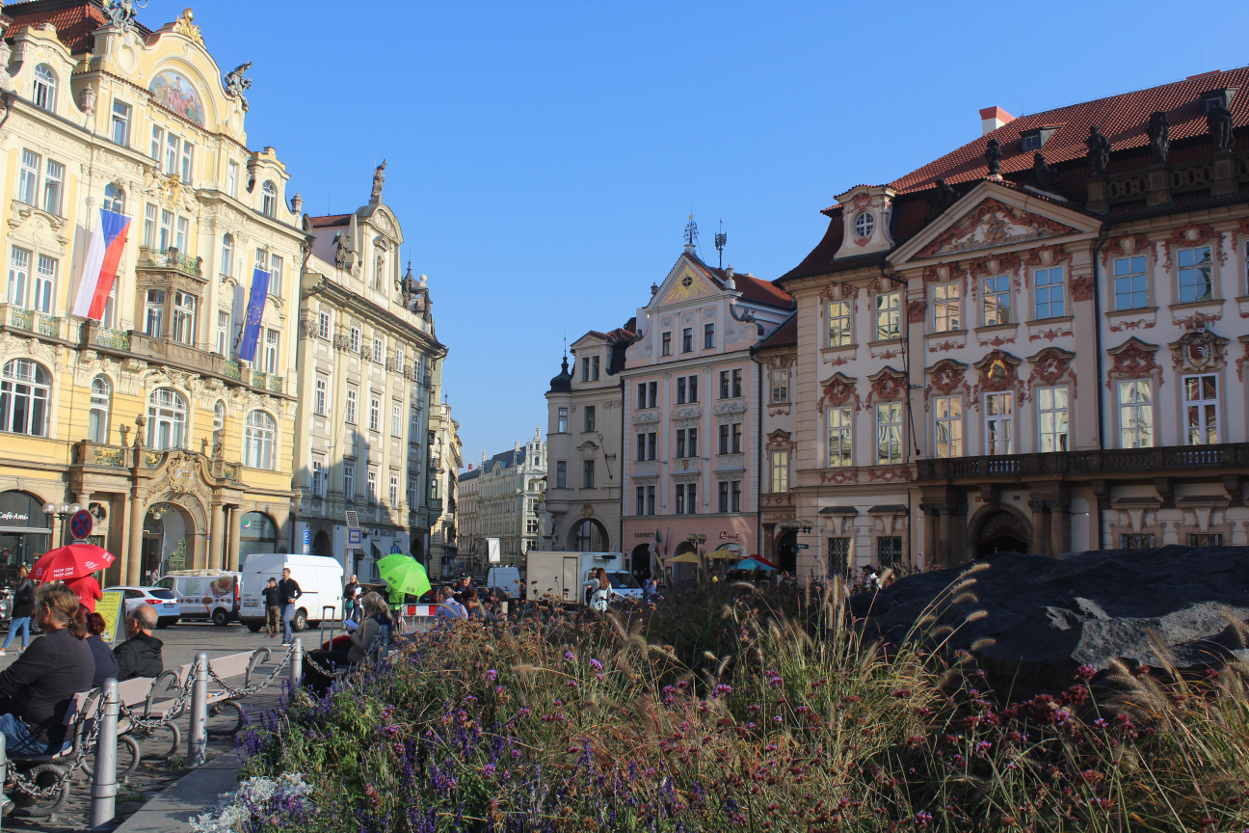 Elegant silk accessories from Jenny Jeshko will delight any woman and decorate her look. Brand Jenny Jeshko represents a self-confident, brave woman with a sense of humor, who is not afraid to experiment, she likes fashion, colors and patterns, the interaction of different styles.
The accessories from the Czech brand Ondracek BT are handmade in the Czech Republic. These items are an example of blacksmith skillful work. Male butterfly mr. GINGER and female brooch mrs. GINGER in stylish boxes. These products are the result of natural oxidation process steel. The appearance of the product is unknown in advance and each butterfly is "born" unique and inimitable. Surface finish keeps the look of the butterfly and prevents corrosion or oxidation of the materials used. Each product is decorated with a beautiful author's signature.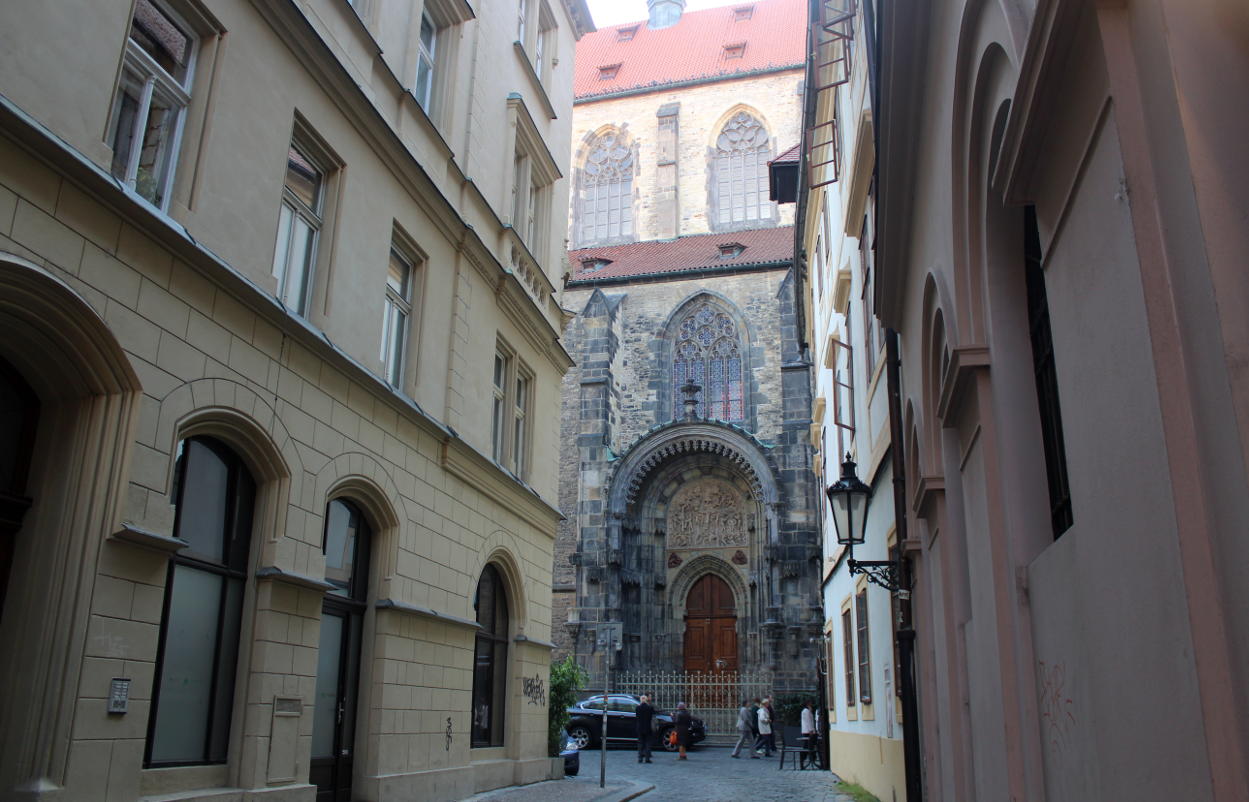 Where is located the F.designers: Store & Atelier store?
The new boutique F.designers: Store & Atelier is located in the center of Prague.
Týnská ulička 10, Praha 1 www.facebook.com/f.designers.prague/ www.instagram.com/f.designers.prague/
The store is located at the intersection of Týnská and Dlouhá streets. This intersection is located very close to the Old Town Square and the Tyn Church.
Text©Anna Sharibzhanova, 2018
Photo©Anna Sharibzhanova, 2018
Photo shop interior ©František Michálek, fmichalek.com
Reprinting of the article in whole and in parts is prohibited. A hyperactive link to this article should include the data of the author of the article, the exact title of the article, the name of the site.